4,000 + Swimsuits to Choose From !
A Fort Myers Beach Landmark since 1977
Voted "Best on the Beach" 18 Years in a Row
Celebrating 42 Seasons on the Beach
Fort Myers Beach Shopping at its Best – swimsuits, shorts, sandals, and resort wear for men and women:
Why waste your "FUN IN THE SUN" time running to lots of small stores to find that special swimsuit or sportswear outfit? Leanis, is the largest swimsuit, resort, cruise, and casual wear store on Fort Myers Beach. One stop beach shopping.  It is all here in one llocation for your shopping delight!
Mastectomy Swimsuits, Bra Sized Swimsuits, Separates by the Hundreds, Swimsuits sizes 8-24, 500+ Swimsuit covers.
Over 4,000 Sq Feet of space for your shopping delight!
Why fight the Highway 41 traffic for your swimwear, cruise wear and sportswear needs?
Leanis, offers a huge selection of quality name brand swimsuits, cruise wear and resort wear with top quality names like Jam's World, Lulu B, Tango Mango, Skechers, Bernie Mev, Crocs, and many many more quality styles for men and women.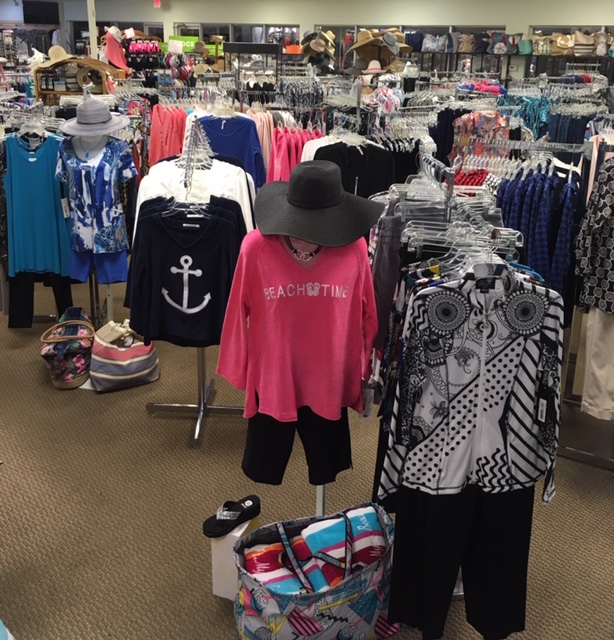 Bamboo Cay – TILLEY HATS – Acknowledged the best hat in the world! Men's Apparel and Swimsuits by Weekender, Tommy Bahama, and more!
Skechers, Crocs and all your favorite sandals for men and women! Shopping is always fun at Leanis.